👋 I'm Mohamed, or as some humanfolk call me—Amun. Welcome to my digital home.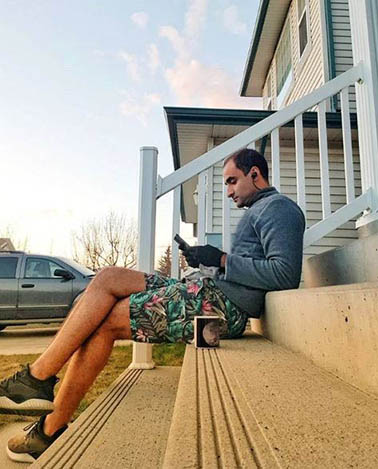 I'm glad you're here. Truly. This is a place for me to share my work, my thoughts, and my hobbies with you. Please, have a seat, and enjoy this hot beverage ☕ while I tell you a little bit about myself.
🥰 Things I enjoy
I have a deep love for books, and an unhealthy obsession with 70 year old science-fiction literature. At night, I pretend to be an astronomer who plays chess; a telescope in one hand and a chess board in the other.
Once upon a time, I was a magician.
I occasionally dabble in new hobbies, such as painting and playing the violin. I'm an absolute beginner at the moment, but I hope to become competent someday. I also hope to step foot on the Moon; we'll see which one of those I achieve first.
📜 A little bit of history before you go
I was born in a small village in Egypt, where I lived for the first six years of my life. As a six year old man (boy) I moved with my family (parents) to South-East Asia, in search of a better life. 25 years later, I moved to Canada, alone, looking for the same.
It is my hope that you'll find something of use to you within these walls.