My role:
As the software provider for this project, I—
Gathered client requirements and proposed a solution.
Designed the user interface.
Developed the software from the ground-up.
Provided tech-support for 2 years.
The real estate development project in question—KM1East—is a condominium made up of two blocks; one block of 154 high-rise units, and the other comprising 24 low-rise luxury units.
The development company, Berjaya Land—one of the largest real-estate development companies in Malaysia—wanted to create a unique showroom experience for their clients. Part of that experience was an interactive table where customers could view pictures of the condominium, 3D renderings, panoramic views, maps, and more. Since the premises were yet to be built, this was a great way of giving potential clients a better sense of what to expect.
The multi-touch table (just like an iPad, only bigger) was provider by another company, which was the main contractor for this project. I was hired as a sub-contractor to design and develop the software.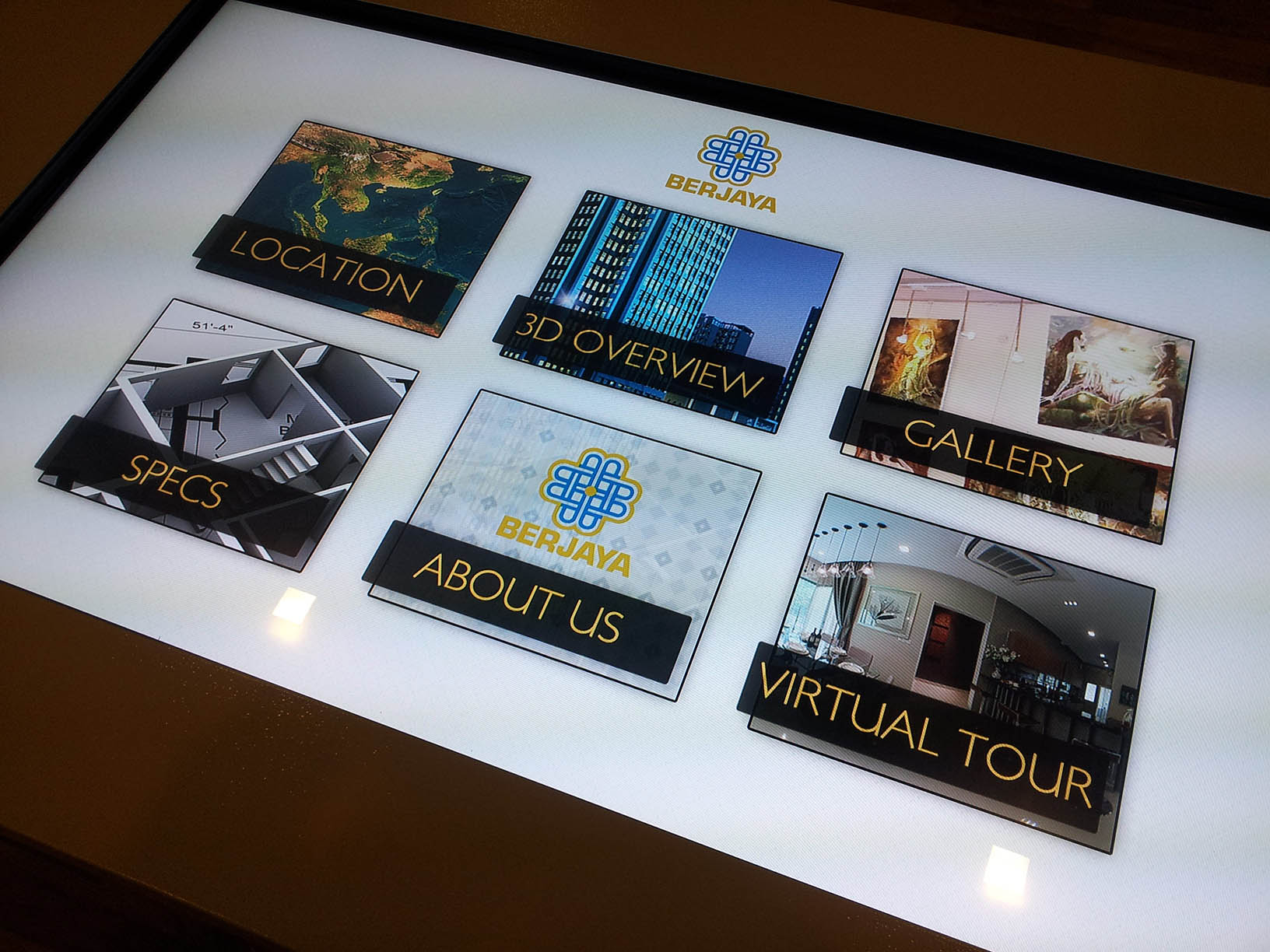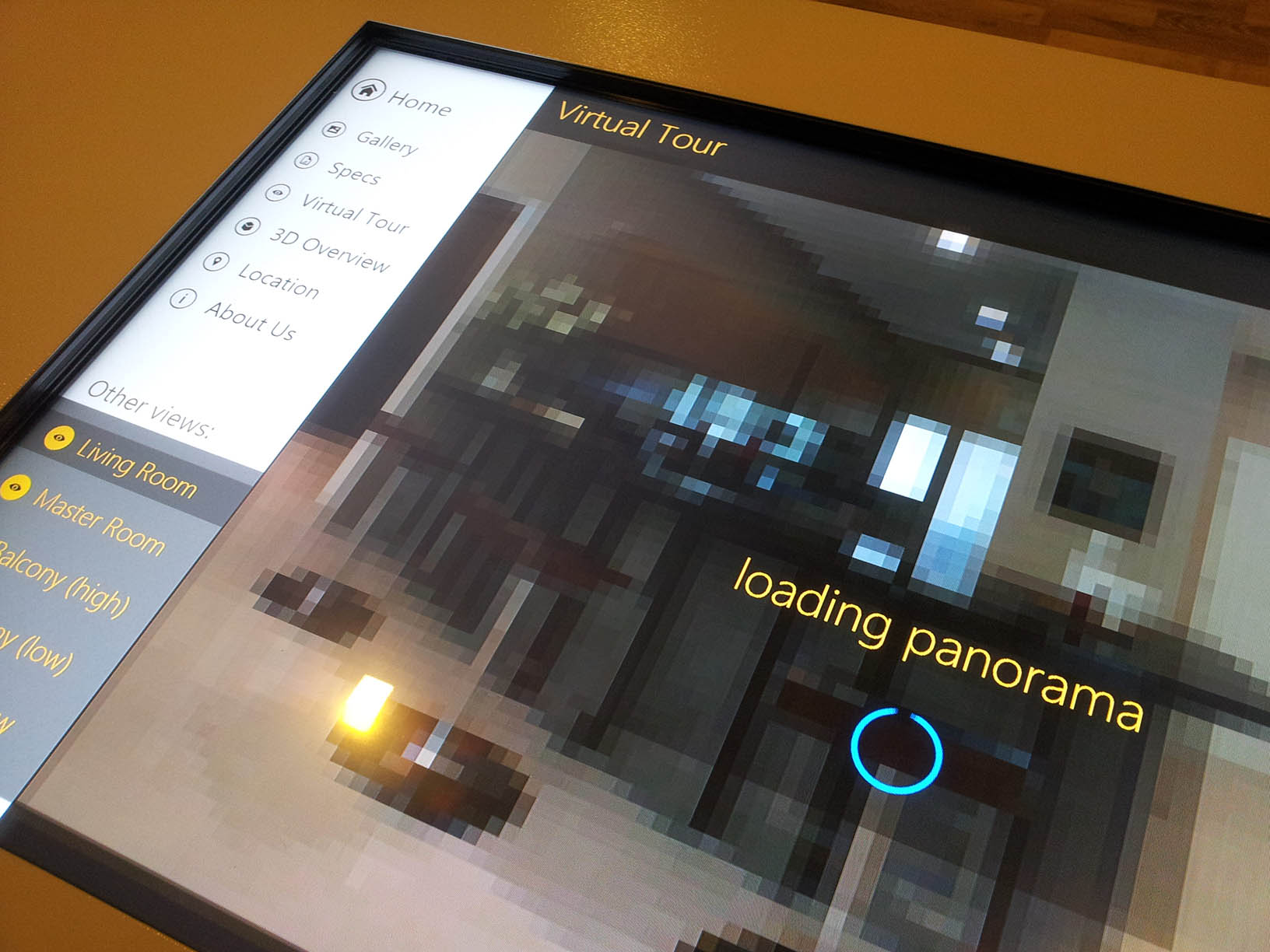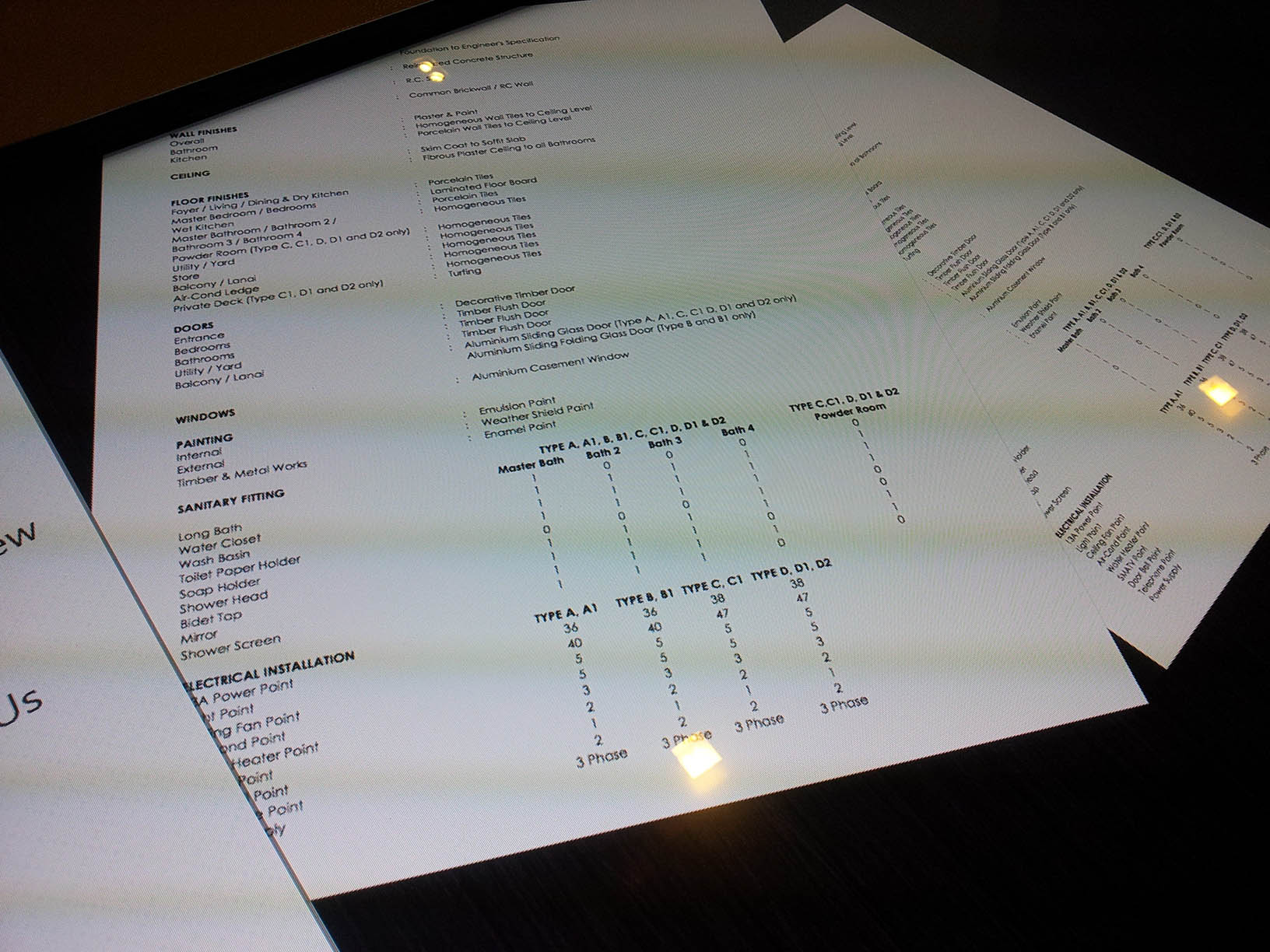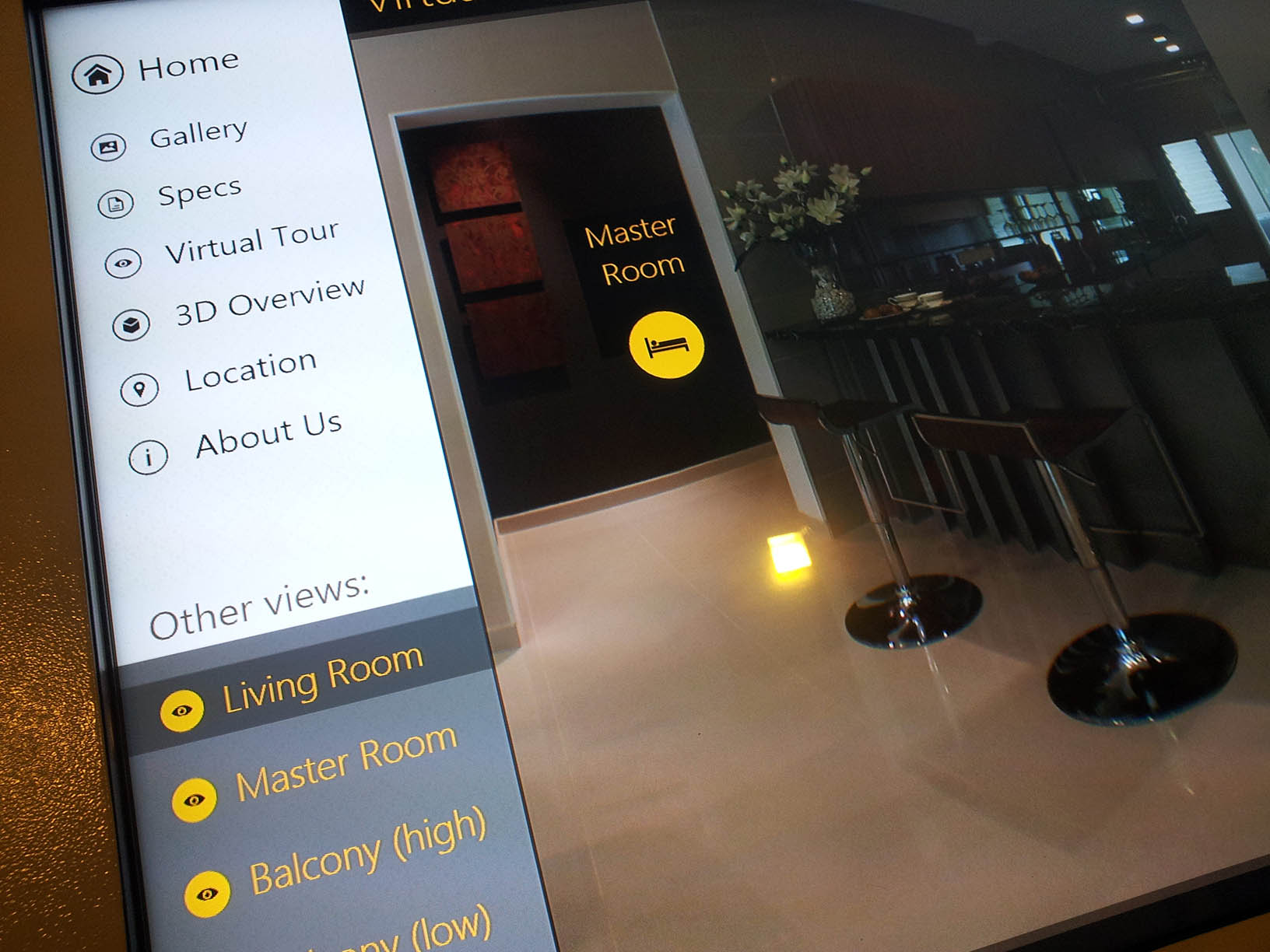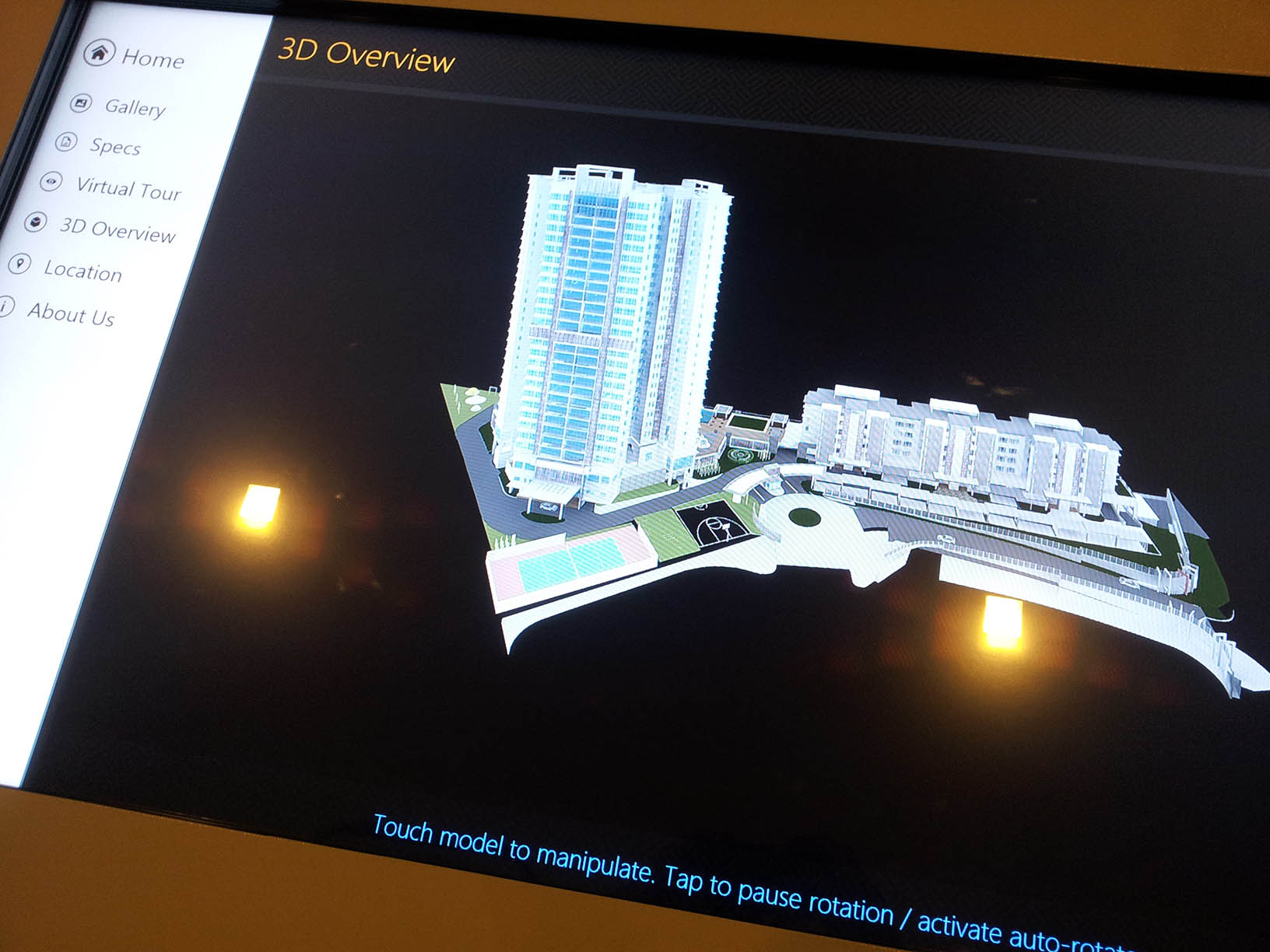 The outcomes
At the time (in 2013), interactive tables were rather new. This attracted customers to the showroom, and kept them engaged for longer periods. Customers now had access to more information, assisting them in their decision making process. This project contributed to the sales of condominium units worth more than RM 229 million (US$71 million) over the course of two years.


Hi there! 👋 Want to be informed of new posts via email?